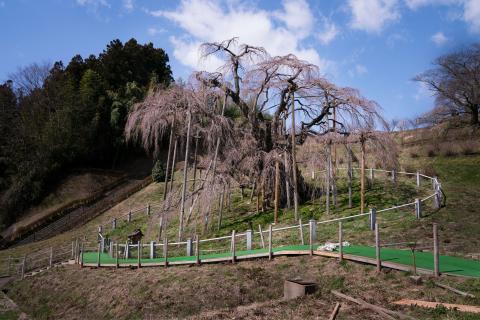 As winter turned to spring in the town of Miharu, Japan, a small group of workers pounded posts into the ground to lay a grand pathway at the base of a giant cherry tree. It was the same path they've laid every year, wide enough to give thousands of tourists a chance to walk up and marvel at the ancient tree, as its cascading branches fill with delicate pink flowers dipping toward the ground.
But with the coronavirus pandemic taking hold, it was starting to feel as if that pathway might be laid for no one.
It wouldn't be the first time the tree, known as the Takizakura or "waterfall cherry tree," bloomed alone. At more than 1,000 years old, the tree has lived through wars and famines, earthquakes and storms.