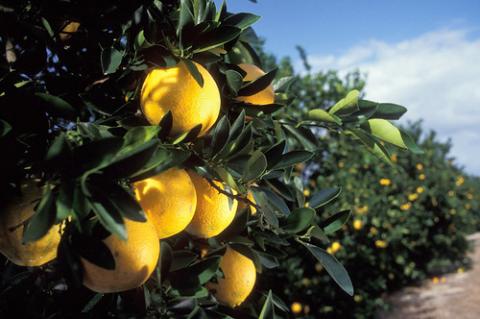 GAINSVILLE, Fla. – Native trees that once dominated the landscape of Tulare County may be part of the answer to protecting one of the county's most profitable tree crops.
Research at the University of Florida Institute of Food and Agricultural Science's (UF/IFAS) recently found that oak leaf extract has an inhibiting effect on the bacteria that causes huanglongbing (HLB), more commonly known as citrus greening for its decolorizing effect on the rinds of citrus fruit. The disease is fatal for citrus trees and is responsible for killing off 90% production of Florida's most valuable crop
Lorenzo Rossi, assistant professor of plant root biology at the UF/IFAS Indian River Research and Education Center (IRREC), is working along side colleagues at the U.S. Department of Agriculture to develop management tactics for production of fruit on trees affected by HLB. The research involves experimenting with irrigation and plant nutrition remedies to help HLB-affected trees tolerate the disease and extend their production years. These projects are funded by the Citrus Research Development Foundation and the USDA.
One of the findings of the research is that citrus leaves treated with oak leaf extracts showed a decrease in the presence of bacteria. The HLB-affected citrus plants treated with oak leaf extract were better able to uptake nutrients than were the citrus plants treated with only water.
Date:
Wednesday, February 26, 2020