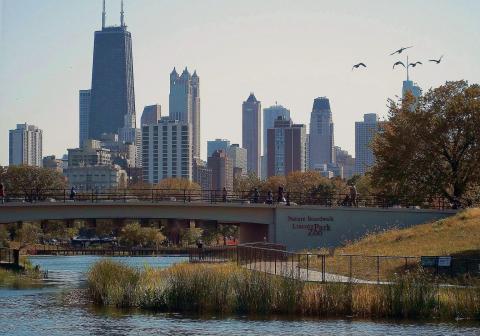 Most visitors to Lincoln Park Zoo likely come to check out its colony of penguins or get an up-close look at a rhinoceros or polar bear. But they're also bound to notice some of the gardens and plants dispersed across the zoo's 49 acres.
In conjunction with last week's Arbor Day celebration in Illinois, the zoo announced that it has received accreditation as an arboretum thanks to its efforts to identify, label and monitor tree and plant species, including the historic oak tree canopy that predates the founding of the city of Chicago.
The arboretum designation comes from ArbNet, a service hosted at Lisle's Morton Arboretum that is the only worldwide initiative to officially recognize arboreta based on a set of professional standards.
Read more here.