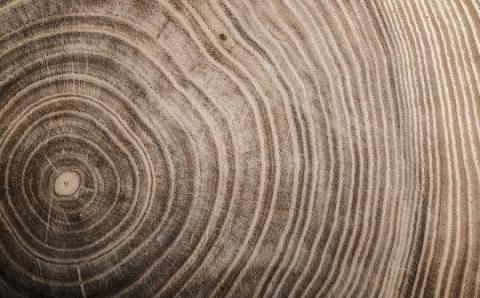 Larch trees in the permafrost forests of northeastern China -- the northernmost tree species on Earth -- are growing faster as a result of climate change, according to new research.
A new study of growth rings from Dahurian larch in China's northern forests finds the hardy trees grew more from 2005 to 2014 than in the preceding 40 years. The findings also show the oldest trees have had the biggest growth spurts: Trees older than 400 years grew more rapidly in those 10 years than in the past 300 years, according to the new study.
The study's authors suspect warmer soil temperatures are fueling the growth spurts by lowering the depth of the permafrost layer, allowing the trees' roots to expand and suck up more nutrients.
The increased growth is good for the trees in the short-term but may be disastrous for the forests in the long-term, according to the authors. As the climate continues to warm, the permafrost underneath the trees may eventually degrade and no longer be able to support the slow-growing trees.
Read more here.